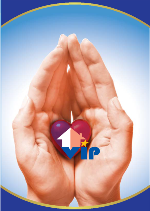 Our aim is to provide professional, licensed skilled care and a full range of supportive services to meet our client's individual needs. To achieve the highest level of self care, our trained staff will develop goals and provide compassionate, courteous and dignified care. We will accept each client irrespective of their disability, race, color, age, ethnic origin, culture, religious belief or sexuality.

WE STRIVE TO BE THE BEST
VIP Health Care aims to provide services which continually meet and exceed the expectations of our clients. In order for us to achieve that, we:

• Visit all our clients on a regular basis to conduct reviews relating to care provided.

• Use the latest electronic systems to assist with work allocation and client management, to ensure that visits are timely and never missed.

• Issue all of our clients with questionnaires in order to obtain their views on how our services can be continually improved.

• Endeavor to ensure that our staff are continually allocated to the same client, we find that this approach fosters a relationship based around mutual trust and understanding of individual needs.